Ludo King being an online multiplayer game connects players across boundaries. After playing several matches, no surprise the players build a rapport with their game partners that further develops into friendships. Most players regularly play with their acquired friends and often chat with text messages. Family members and friends also enjoy chatting over text while playing the game. It is a very basic of human tendencies to establish a social interaction and turn strangers into acquaintances. Ludo King, being a game built with a real person to person interaction in mind, allows players to establish a connection with their game partners. To date, it was text messaging, and in the latest update, Ludo King has rolled out the Voice Chat feature for all players.


Broadly the Ludo King Voice Chat feature contains the following things:

Players can refill voice chat talk time by watching videos.
Players can enjoy unlimited talk time for 3 or 7 days by activating the pack from the store.
Players can mute and unmute a player while the game is going on.
Steps to get talk time and play with friends:
Tap on the audio icon or tap on Play with Friends Button on the home screen.
You will get a refill popup. Watch a video to refill your talk time.
Once you refill the talk time, you will choose to create a room or join the room.
If you are a host, tap on the Create room button.
Share your room code with your friends.
Once your friends get connected, the Play button will get activated.
Tap on the play button to start the game with voice chat
Once the game starts, you will be able to talk to your friends.
Points to remember:
Without a refill, you will not be able to play with voice chat. You can also activate unlimited talk time for 3 days or 7 days from the store. Your friends can join the room only after they refill their talktime.
If you are playing with someone who has purchased talktime, you don't need to refill talk time.
You can mute and unmute a player while playing. You can also mute and unmute your voice.
If you go to any other app while playing and come back to Ludo King to resume the game, then the voice chat will be disabled by default.
Festival Theme E-greetings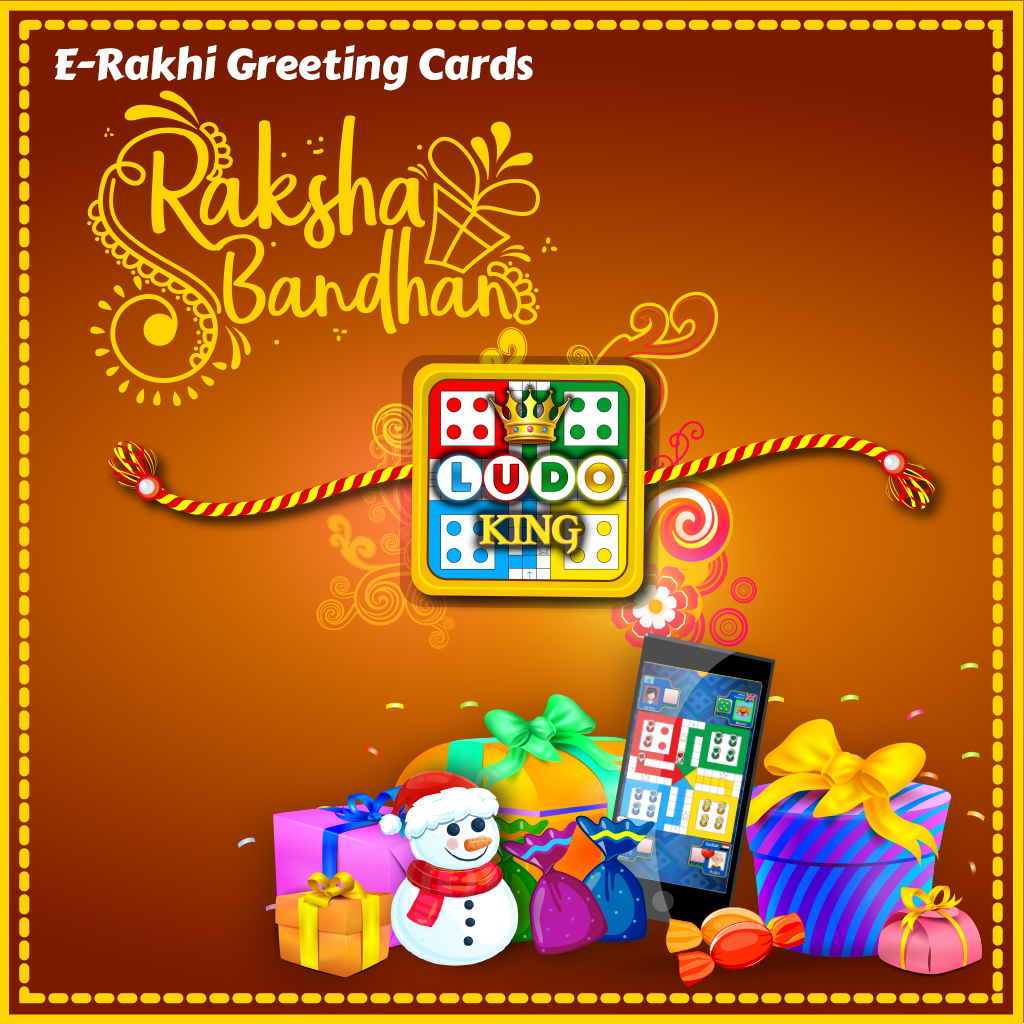 Ludo King has launched Festival Theme Greetings which will let players send respective festival greetings to their relatives and friends on every important festive occasion.

Raksha Bandhan E-greetings

Ludo King makes the festive season of Raksha Bandhan more exciting with the in-app greetings. Players can greet their brothers and sisters with uniquely designed attractive E-greetings. You can choose one from several options, and send messages directly from your Ludo King app on multiple apps like Whatsapp,email, or Hike.
To know more see the following video: