Ludo King has proved itself one of the greatest entertaining mobile games in 2020. The massive global lockdown has confined people with very less spatial freedom. Lots of people did different activities and engaged in chores that killed their time best and saved them from boredom. Ludo King that already crossed 300 million downloads by the end of 2019 let people enjoy the age-old Ludo board game online, breaking the barrier brought by social distancing.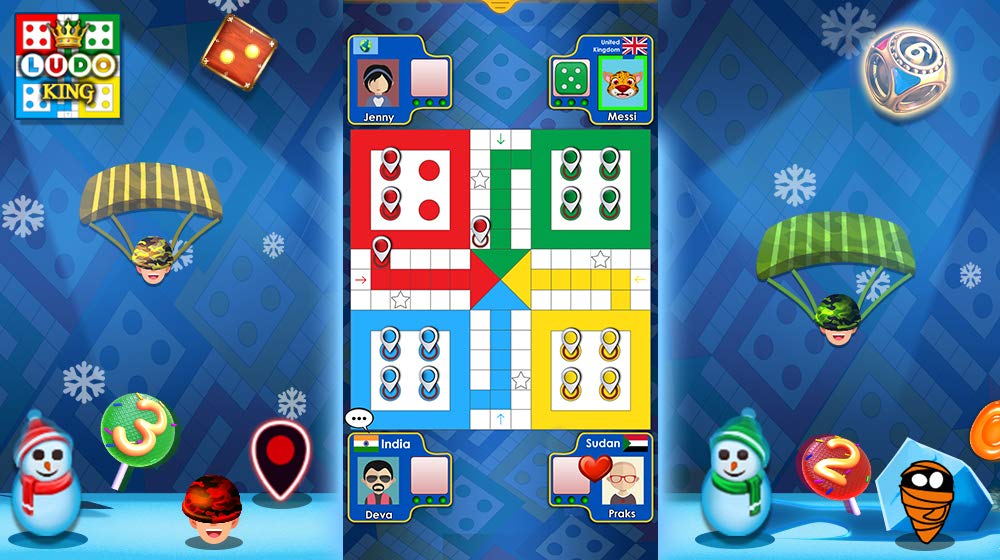 Ludo King has a huge fan base across south Asia and the Middle East from all age groups, and celebrities, cricketers, & actors are no exception. Many celebrities have shared about their best time killing with Ludo King, playing with their friends and family. Some of them were spotted by players when they got random connections with them for online multiplayer matches.
Links where ludo king game was mentioned in media news articles:
https://crickettimes-com.cdn.ampproject.org/c/s/crickettimes.com/2020/04/anushka-sharma-reacts-hilariously-after-losing-in-ludo-with-virat-kohli-and-family/amp/
https://timesofindia.indiatimes.com/sports/cricket/news/playing-ludo-online-together-is-helping-indian-women-cricket-team-maintain-bond-smriti-mandhana/articleshow/75118170.cms?utm_source=facebook.com&utm_medium=social&utm_campaign=TOI&utm_content=om-bm&from=mdr
https://m.republicworld.com/entertainment-news/bollywood-news/urvashi-rautela-makes-the-most-of-her-quarantine-by-playing-ludo-king.html
https://www.news18.com/news/india/game-theory-why-ludo-king-has-become-such-a-rage-during-the-coronavirus-lockdown-2591531.html
News18 reported that the Ludo King app has seen a five-fold increase in traffic, has more than 330 million downloads, with about 50 million daily active users.
The game had already been on the list of the top board games in the world but it gathered even more interest in the lockdown period. It steered even the non-gamers' attention towards itself and became the undeniable interest of everyone who had played Ludo board game in their childhood.
The game when created was one of its kinds to be played online with your family and friends and even strangers. It was difficult to anticipate what changes these global lockdowns would bring in the gaming industry but seeing people's preference for Ludo King for having a fun time with family and friends during lockdown was a surprise.