Ludo King emerged as one of the top 3 mobile games in the world during the Covid pandemic. The popularity of this Indian made it achieve the highest numbers in the race of the Indian made games globally. Ludo King crossed 48 crore downloads and is still counting. Ludo King being the first Indian game to succeed internationally, Gametion technologies earned the Bootstrap Champ Startup Award 2020 for entrepreneurial achievements in the gaming industry.

It might be surprising how the digital version of the traditional Ludo became the game of choice for every Indian household. The game was published in 2016 and since then has seen a steep growth every year. The mobile gaming industry had been bringing out many great products every year and the technological advancement was widening the design and development frontiers for mobile games. Gametion, in its early years focused on developing games that involved interaction between real people and not with technology. The success of Ludo King can be owed to this approach the team Gametion held while producing their first few games. The current trends of Ludo King and Carrom King confirm that the interpersonal gaming experience is the prime reason for the huge hype internationally.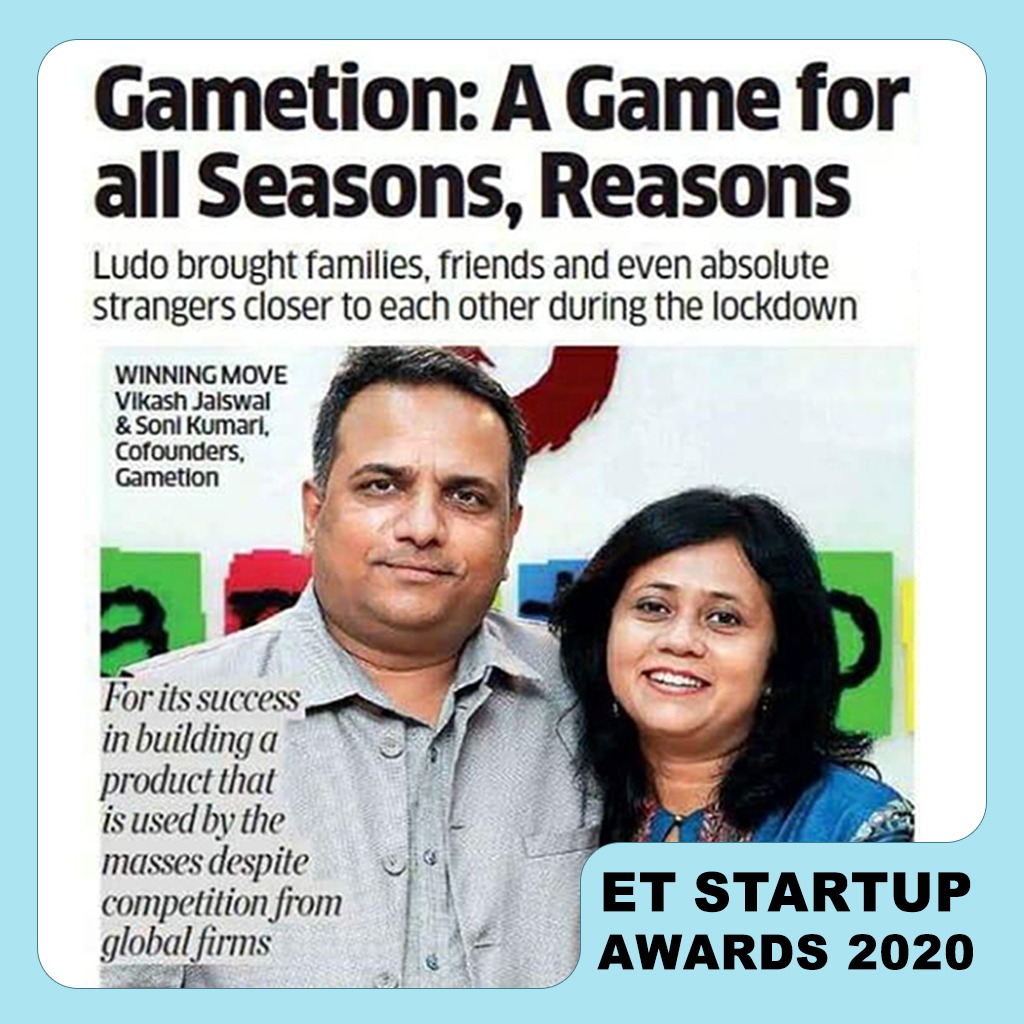 Gametion was a brainchild of a full-time employee and was started as a small venture to step in the gaming market. The company started on the personal fortune of the founder Mr. Vikash Jaiswal, and created flash games. After the arrival of mobile gaming platforms, the bootstrap startup shifted towards mobile games and after several years finally tapped into a potential idea that eventually led to creating one of the world's top games – Ludo King. The game has gathered global attention since it's been competing with the top most global games.

Gametion is proud of its journey and is happy for the opportunity it got to serve a huge audience. The experience we acquired with Ludo King costs more than everything else as it has given us a thorough understanding of the gaming market and its demands. Gametion is not content with just the numbers. The satisfaction of creating great games goes far beyond the numbers. The Bootstrap Champ Startup Award 2020 is a great incitement for us to think and conceptualize more ideas and create amazing products that will create similar magic in the gaming market.