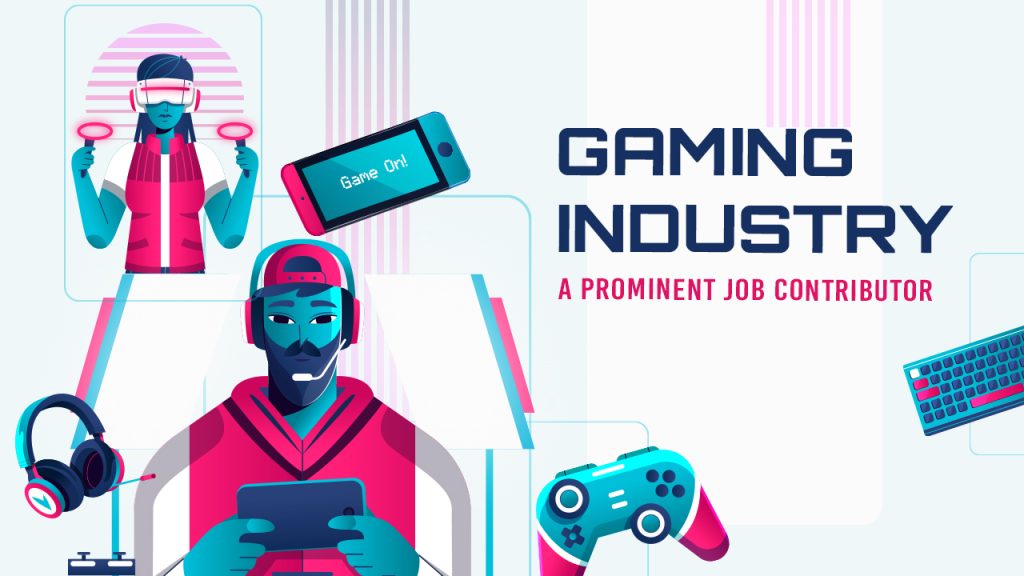 The gaming industry is becoming a prominent employment contributor in India and will likely add 1 lakh direct and indirect new jobs in the fiscal year 2023.
The post-pandemic gaming industry has witnessed exceptional growth becoming an employment powerhouse as well as contributing to the national economy. Not just for the abundant opportunities, the gaming sector has been cherished for its generous payouts across most designations and since skilled professionals receive better compensation, jobs in the sector provide the highest monetary satisfaction. Game Producers, Game Designers, Software Engineers, Game Developers, & QA Testers are the prominent designations with high salaries.
India currently has a user base of 480 million gamers and is expected to grow at a rapid rate. The report affirms that the Indian gaming industry is likely to attract FDI of about 700 to 800 crores with 100% clearance by the government. The union ministry of education is also policy-based job creation for students in online gaming. The gaming industry has been leveraging the abundant pool of tech talent and is going to pace in the upcoming months.
The game development and publishing field offer promising career opportunities for aspirants to climb the professional ladder fast and thrive in an ever-growing competitive space. Game development studios also conserve a stress-free and lively work atmosphere as the product-building process falls in the creative domain and therefore it is imperative to maintain a conducive work environment for better productivity.
Gaming industry aspirants will be having good opportunities in the following fields:
Programming – game developers, unity developers
Testing – testing engineers, quality and assurance/QA lead
Animation – animators
Design – motion graphic designers, virtual reality designers,
Artists – VFX and concept artists
Gaming journalists, web analysts, and content writers
Gametion Technologies is one of India's leading game development studios and we often seek talents to add to our team! Gametion is a great place to grow with your skill competencies and thrive in the gaming industry's leading representative workspace.
Are you driven by the passion to participate in the creation of India's leading games?
Get in touch with us at [email protected] or visit our website for more details.

Links:
Gaming sector to create 1 lakh direct, indirect new jobs by next year: Report