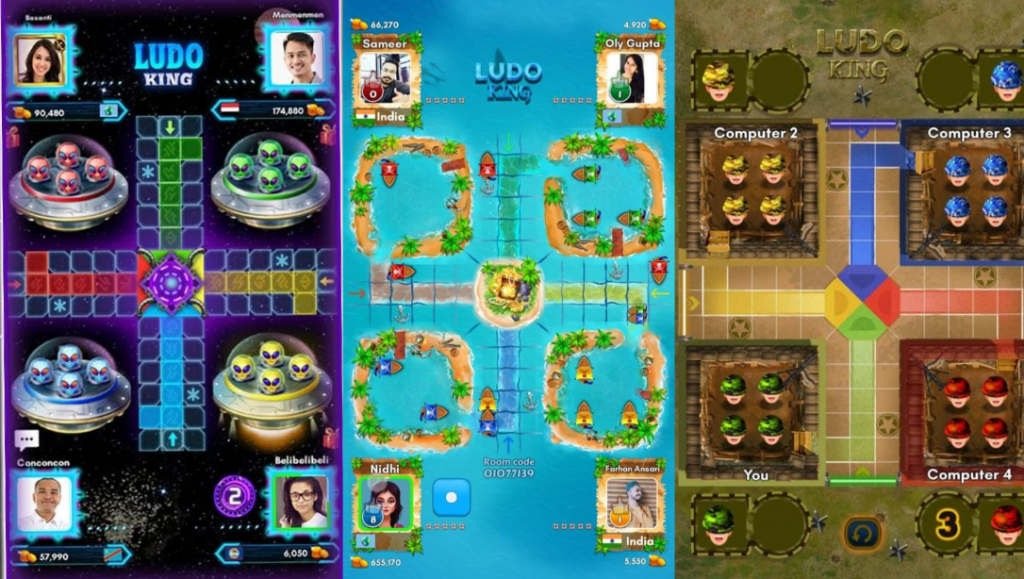 Ludo King, known for its blend of classic Ludo with a digital audio-visual experience has brought more engaging themes for fans! Themes in Ludo King are recognized as one of the most enjoyed features of the game and are also the reason behind Ludo King's massive player base of 60 crore downloads. 

Ludo King has been one of the top played games in the lockdown and one of the reasons for its virality was also its aesthetically pleasing and engaging themes. Gametion popularly indulges in creating contextual world experiences in Ludo. We create different entertaining worlds for you to enjoy Ludo in. Just like players enjoy nature in the Nature theme and feel like being in ancient Egypt while playing in the Egypt theme we have come up with Battle, Pirate, Alien themes that can take players to their fantasy worlds to play Ludo in. Users can avail the themes through Amazon Prime subscription or can also get the themes by watching videos.

The Battle theme has a deeply thrilling vibe of a battlefront with tokens of the military soldiers and the dice of a bomb. The Ludo board completely resembles a battlefield where players engage in the war of winning Ludo!

The pirate theme makes you feel like the ruler of the infinite blue waters. Playing with the dice of a galver that rotates and produces a random number and the tokens of boats virtually traveling a path on the board floating on a blue sea. The sound and musical feel of the theme give players a thrill of pirates' conquest among deadly sharks of the oceans.

The Alien theme is one of the most exciting themes ever in Ludo King. The tokens are the alien heads and the dice is a flickering display that draws a random number upon tapping. The tokens lie in the floating spaceships with a very interesting animation. The blend of design, sounds, and music together produces an awe-inspiring mysterious world situated somewhere in the immensity of space. The new themes are equally entertaining as the earlier ones namely Nature, Egypt, Pinball, Candy, & Disco. The creative efforts in creating the themes and their reception by the audience bring the greatest satisfaction to Gametion Tech.