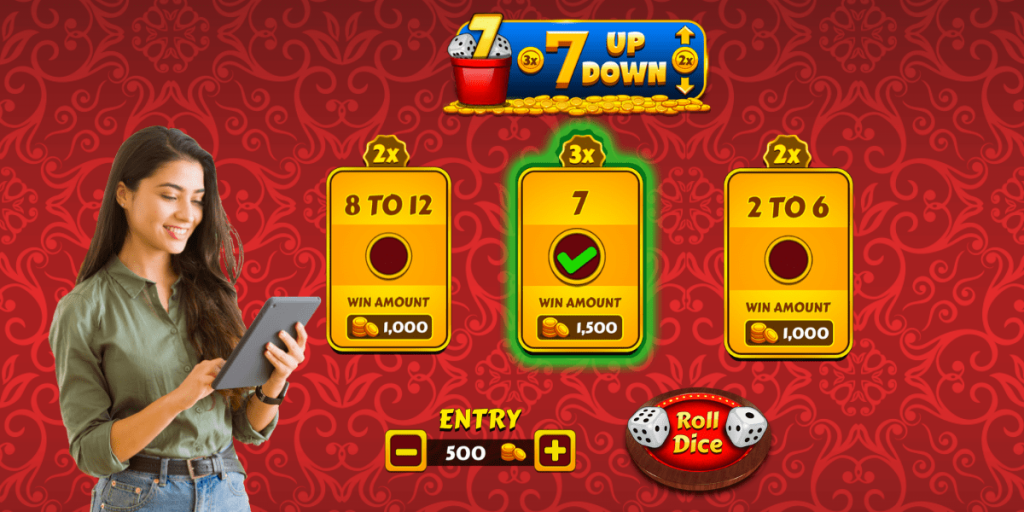 Ludo King is well-known for its thrill of the random dice and the winning determined by the expertise of the player. Gametion has come up with an addition- a small and quick mini game 7 Up 7 Down in the Ludo King app. The game gives players a chance to improve their coin number which can be further used to play the Ludo King game.
7 Up 7 Down is as thrilling as Ludo King itself. Two 6 sided dice are rolled and the results are totalled up. The players have to bet on the total being under 7, exactly 7, or over 7. Above and below 7 gives payout double the bet amount and exactly 7 gives payout triple the bet amount.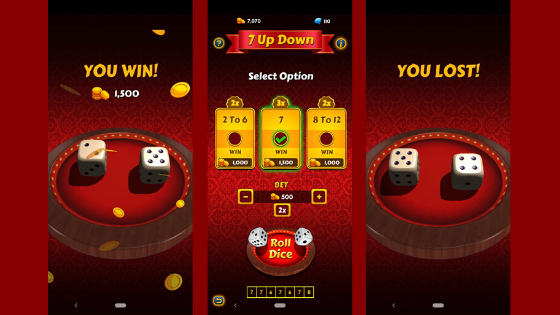 How to play 7 Up 7 Down:

First a player has to select one out of three options namely, 2x, 3x, and 2x. Each one of these have a winning amount that can be changed from the plus and minus sign buttons below the boxes.
The player has to choose the amount by changing it depending upon the amount of coins they have. A player cannot choose more than the amount of coins they own.
Next the player has to roll the pair of dice and the result shows by adding the numbers on both the dice.
If the result number is below or above 7 the player gets double the selected amount. If the number is exactly 7 the player gets triple the selected amount. If the number does not appear as per the selected option the player loses the coin amount.

This new game is interesting as first, it gives players the chance to increase their coin amounts and secondly it is also an interesting mini game which is equally thrilling as Ludo King.
Try 7 Up 7 Down today!