Popular board games are making a comeback online all for good reasons. Video games have catered to our need for digital adventure on big screens for about two decades. A new revolution of mobile gaming marks the age of interpersonal connection, life benefits, and quick time killing anywhere, anytime. These factors have made mobile games indispensable in today's fast-paced life and consequently, we are in the age of mobile gaming revolution.
The golden age of internet-driven sociable board games!
We naturally seek a social setting for leisure and refreshment. The new breed of mobile board games connects people online over game apps. Even the unsociable gets an opportunity to connect with strangers and share a time that helps them disconnect from their self-contained lives to an entertaining gaming interaction. The resulting sense of a different social interaction holds importance and is valued by modern-day gamers as a part of their life. No wonder today's age is known as the golden age of internet-driven sociable board games.

Mobile board games carry nostalgia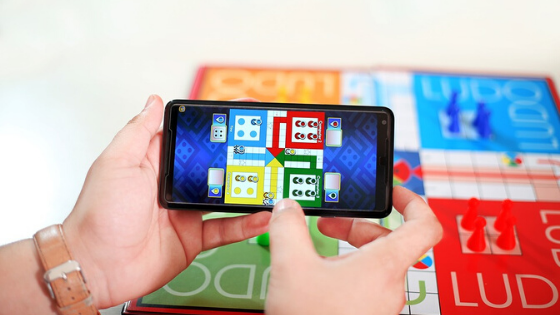 Board games like Ludo and Snakes & Ladders have been the best childhood accompaniment of everyone. Adults miss the merriment of board games they experienced in the most cheerful days of their lives. Childhood nostalgia is one of the strongest reasons board games have seen popularity among adults of all age groups. Mobile board games help adults peek into their childhood and give them the experience that satisfies their long-held yearning of getting younger again. Since distance and time are no barriers, board games are thriving on digital platforms.

Board games are strengthening families

Board games cannot be called just a past time because for many people they are a means to connect with family. They are a great excuse to gather around as they make lively and memorable family moments. A board game shared together after a dinner strengthens interpersonal bonds in a cheerful family atmosphere. Be it any sort of family setting, mobile board games always promote interpersonal connections.

Board games are a great stress buster!

Stress is inevitable in modern life. Popular board games are a reset button useful during stressful times in the day to day life that switches one from the anxious mode to cheerful mode. A quick Ludo or a carrom game diverts the mind from stress for a span of time. The relief with soft interactive entertainment is the best leisure one can have to release happy chemicals and refresh for further work!

Conclusion

Board games definitely have many more reasons for a comeback online as different aspects of the games appeal to different people. All generations see board games as equally important as traditional video games if not more as they carry nostalgia, strengthen interpersonal connections and give a happy time to everyone.

Related: