The 2019 journey has been very exciting for Gametion as we have achieved and learned a lot with the success of our games. The team had always been on the edge while bringing changes and updates for players but time has proved that we have succeeded in entertaining the player base even more. We will always reminisce about this time period that gave us a boost and left us with a zeal to create more exciting games for the future.

2019 Achievements

2019 Rewind- Ludo King achieves 300 million installs

Ludo King achieved the milestone of 300 Million installs in 2019 becoming the 25th most downloaded game on google play. The game that has been receiving a lot of praise and attention from all over the world is now a top mobile board game in Southeast Asia and is also gaining popularity in the west.   

2019 Rewind –  Director of Gametion Mr. Vikash Jaiswal was recognized as "Icon of Navi Mumbai 2019" by the Economic Times group
Mr. Vikash Jaiswal with his vision and an ingenious team created the Ludo King game that gave a new identity to the age-old Ludo board game. The game attracted players of all age groups and went viral, becoming the topmost mobile board game in a couple of years. Taking into account this extraordinary success Mr. Vikash Jaiwsal was recognized as an "Icon of Navi Mumbai 2019" by the Economic Times group.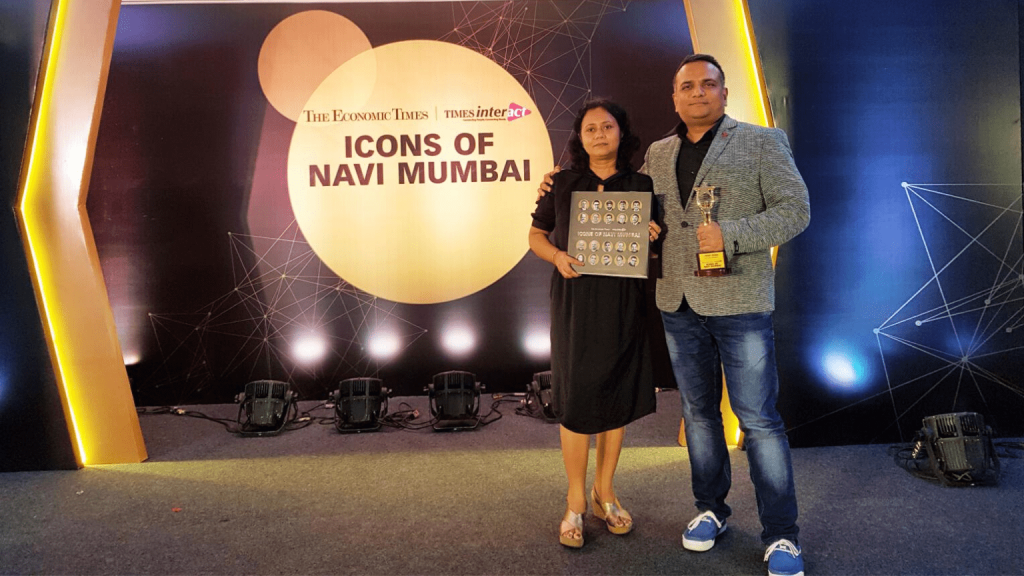 2019 Rewind – Carrom King has been featured on Google Play in celebration of Indian built games!

Carrom board game is a love of every Indian householder and so is Carrom King, the digital Carrom game. The 2019 updates in Carrom King made it even more interesting with a wide appreciation that eventually led Carrom King being featured on Google Play in celebration of Indian built Carrom game in 2019.  The game crossed 10 million installs in 2019.
2019 Updates

New Themes launched in Ludo King

The "Themes & Missions" 2019 update brought by Ludo King opened a completely new world for Ludo fans globally. Five themes were released and each one of them gave players a new virtual world setting to play Ludo King in. Players can unlock the themes successively by playing and completing missions. This breakthrough increased the craze of Ludo King even more making it a one of its kind Ludo game with a completely new and unique experience.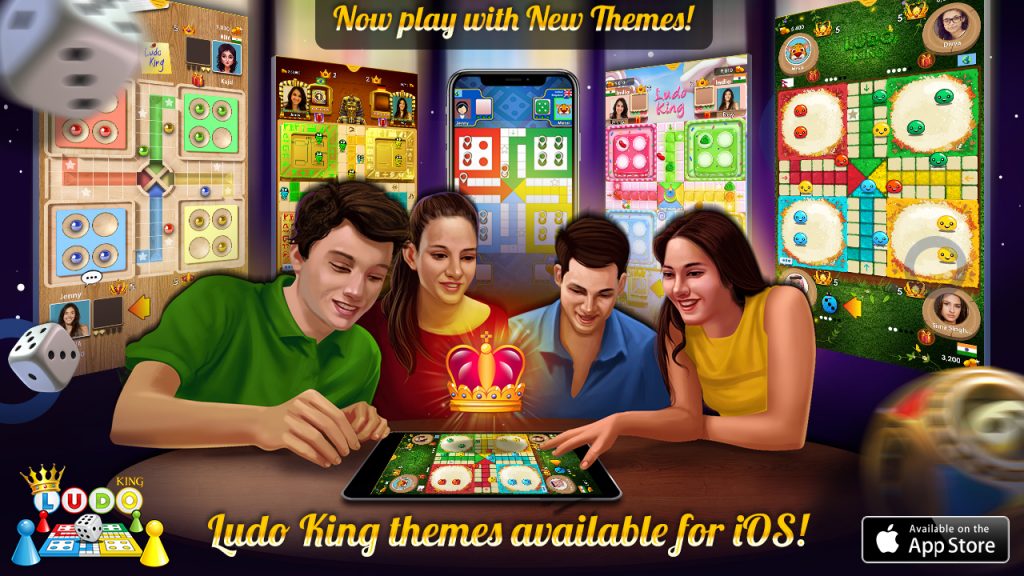 Color King – New Game Launched

Gametion always wanted to bring a color based simple hyper-casual game for all aged gamers. Color King was developed as a simple but dynamic tap-tap game with the theme of matching vivid colors. The game has five modes to play namely Bounce, Rainbow, Trampoline, Ping-Pong, and Switch where players have to match the color of the ball with the mechanics. The vibrant colors and the electrifying music take players to an isolated exhilarating colorful world.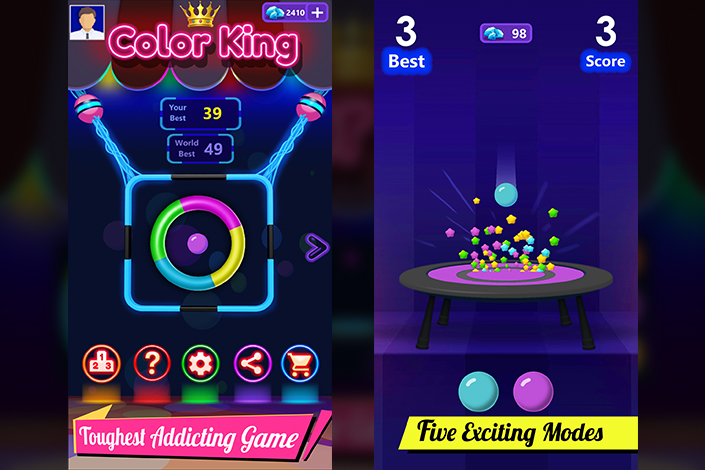 Rush Mode Introduced in Ludo King

Ludo King players often crave a fast game wanting quick turns to roll the dice. Gametion brought Rush Mode in the "Computer" option for a speedy game in which all four players can roll the dice continuously until all their tokens reach home. This mode is super interesting because it is super fast and lets players capture opponent's tokens rapidly without waiting for the turn to roll the dice. The game advances very fast in Rush Mode giving players a swift Ludo experience they have always wished for. It's a true "Rush to Win" mode!
Christmas Theme Launched in Ludo King

The 'Themes & Missions" update was one of the major Ludo King updates in 2019. Under the same update, Gametion brought a Christmas 2019 perk – the Christmas Theme, a surprise made available for all players for free. The theme has an ice block & Christmas tree Ludo board, the dice rolling out from a Christmas gift box and pawns resembling ice men in the backdrop of light snow. The theme captures the winter chills and blends it with the festive mood of Christmas so well that Ludo King literally became a part of Christmas 2019 celebration for fans.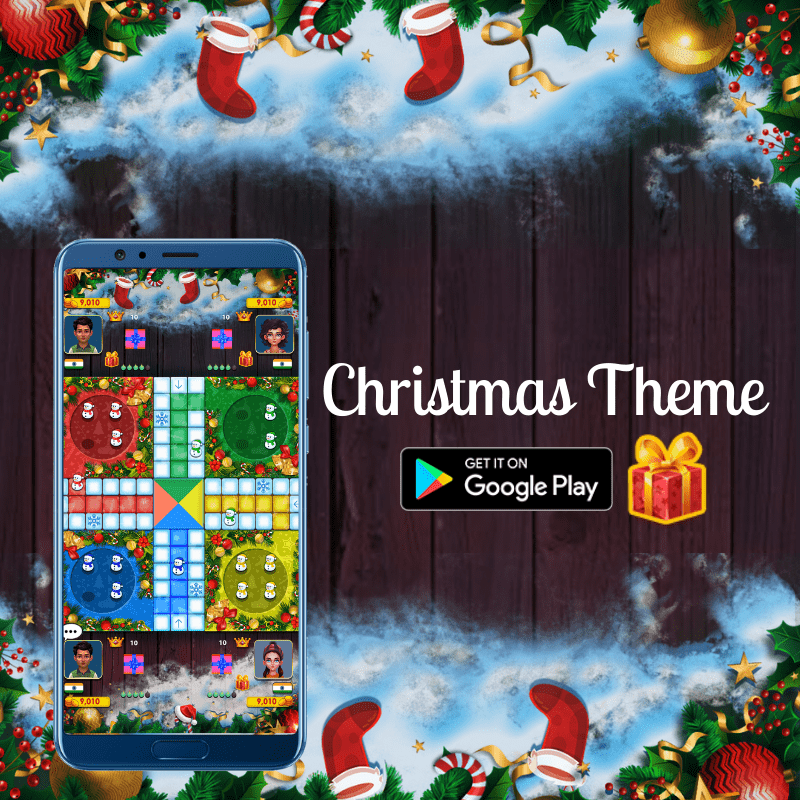 Carrom king Got Brand new Graphics and new levels in the Trick Shots mode

Gametion came up with an update in Carrom King with improved graphical design and color making it visually interesting and more stylish. Players can choose their favorite game modes on an attractive home screen with improved color combinations. New features have been added to give a smooth and amusing experience to players. The Trick Shots mode has been improved giving more interesting and challenging coin arrangements that players cannot resist to play.