Team Gametion held a prayer to the divine mother and later had lots of fun with music, songs, drama, laughter, sweets and the most favourite of all "Garba!"
Preparation for the festival Puja and the celebration with lamps and flowers.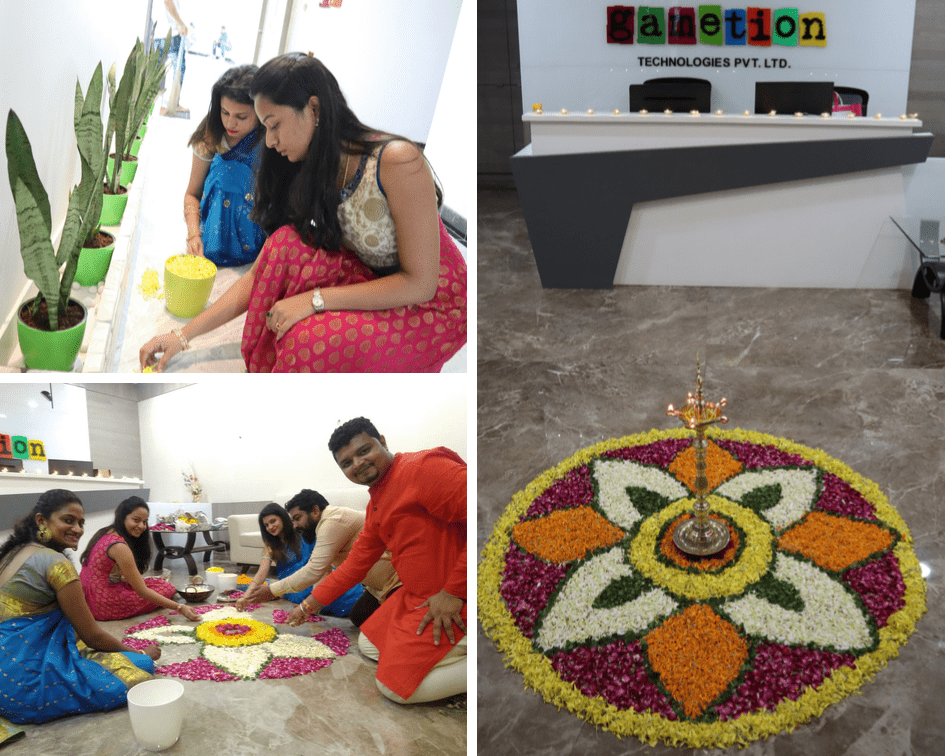 The team celebrating the cultural vibrancy with colorful traditional outfits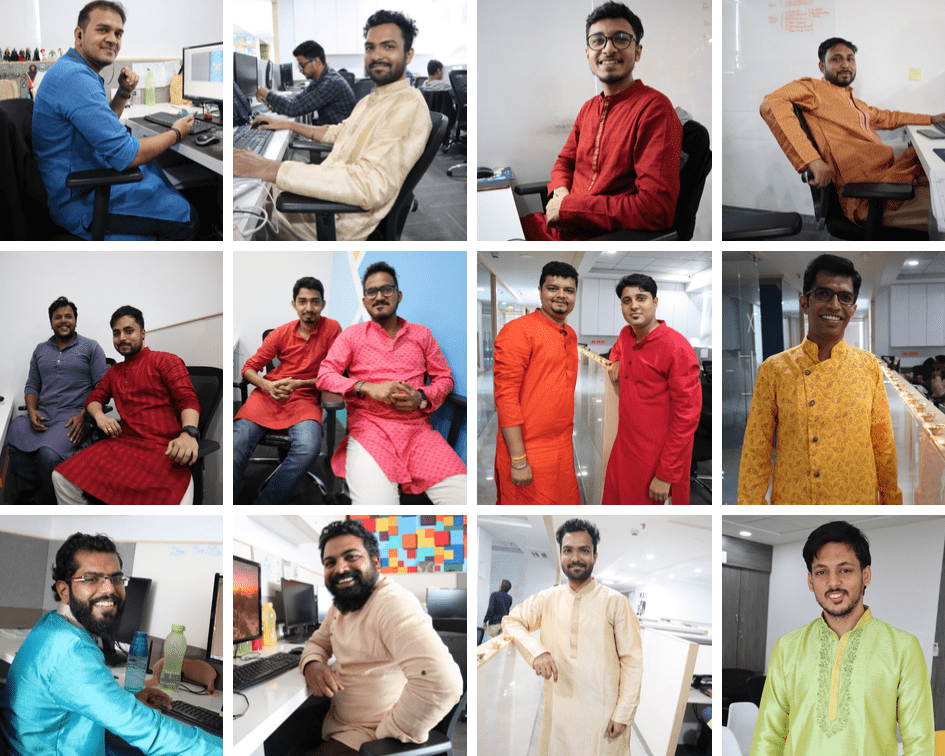 Women power in traditional dresses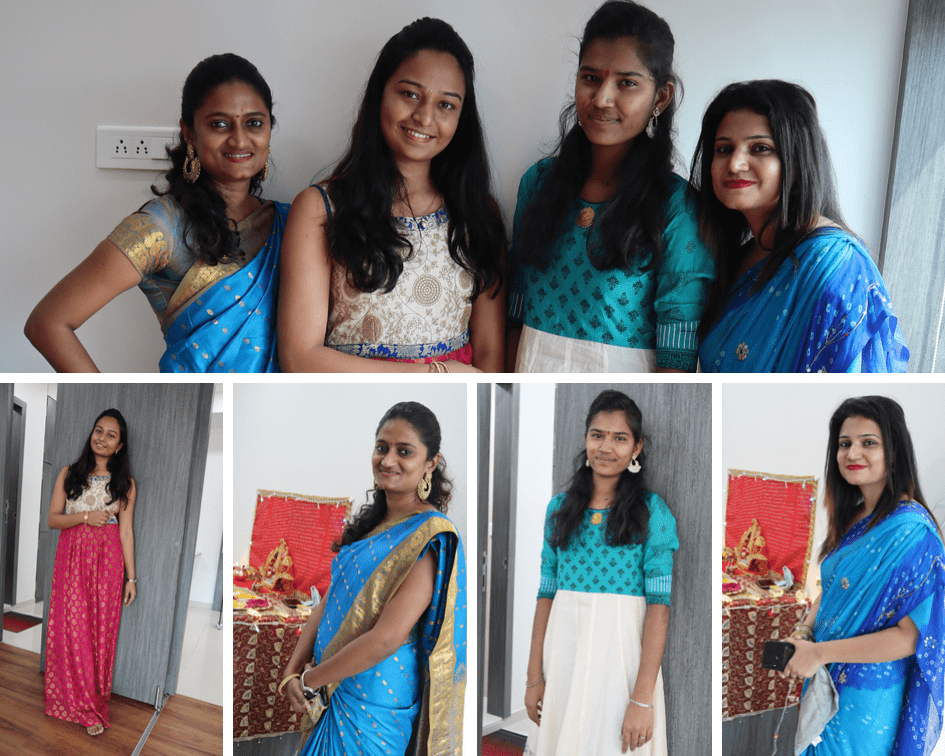 Ramleela performance followed by Durga Puja by our CEO & Founder Mr. Vikash Jaiswal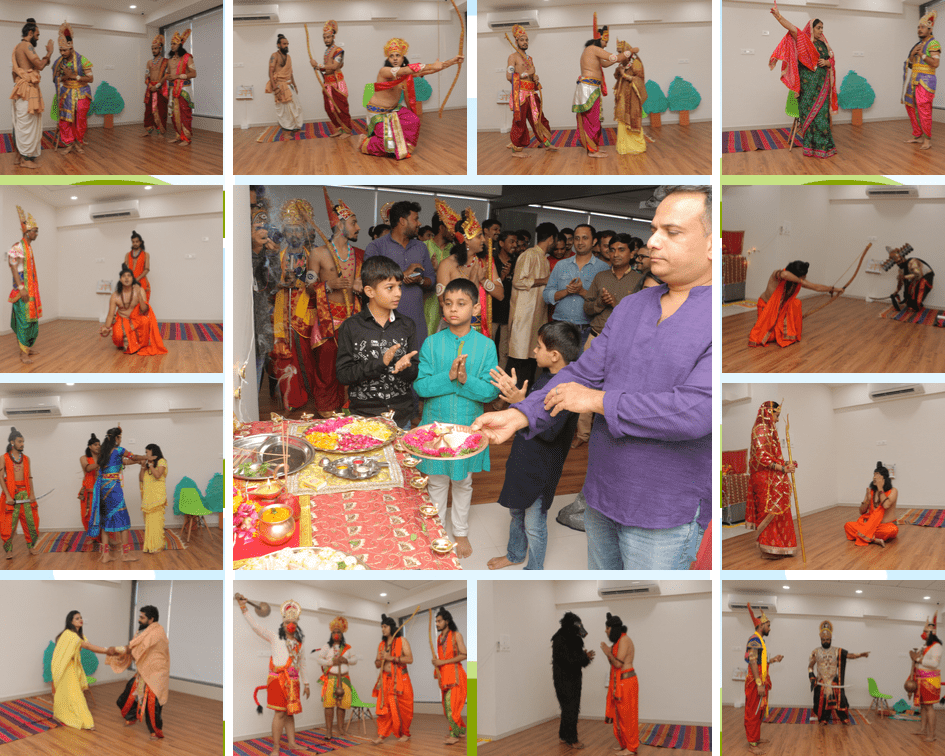 Lead characters posing and getting ready for the Ramleela performance.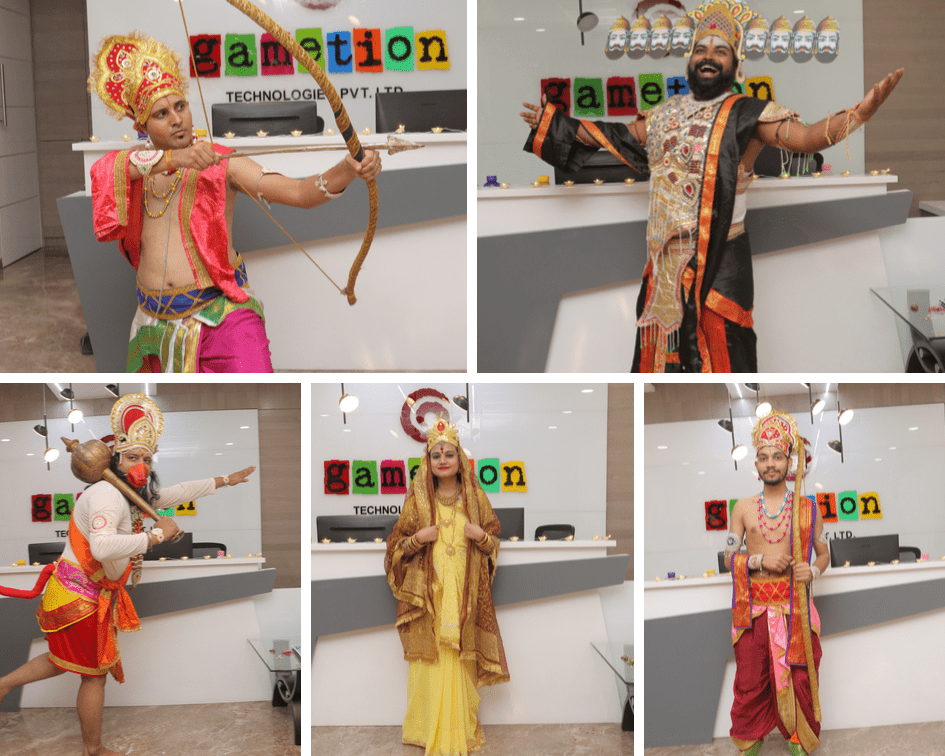 Supporting characters of Ramleela posing in attractive and colorful outfits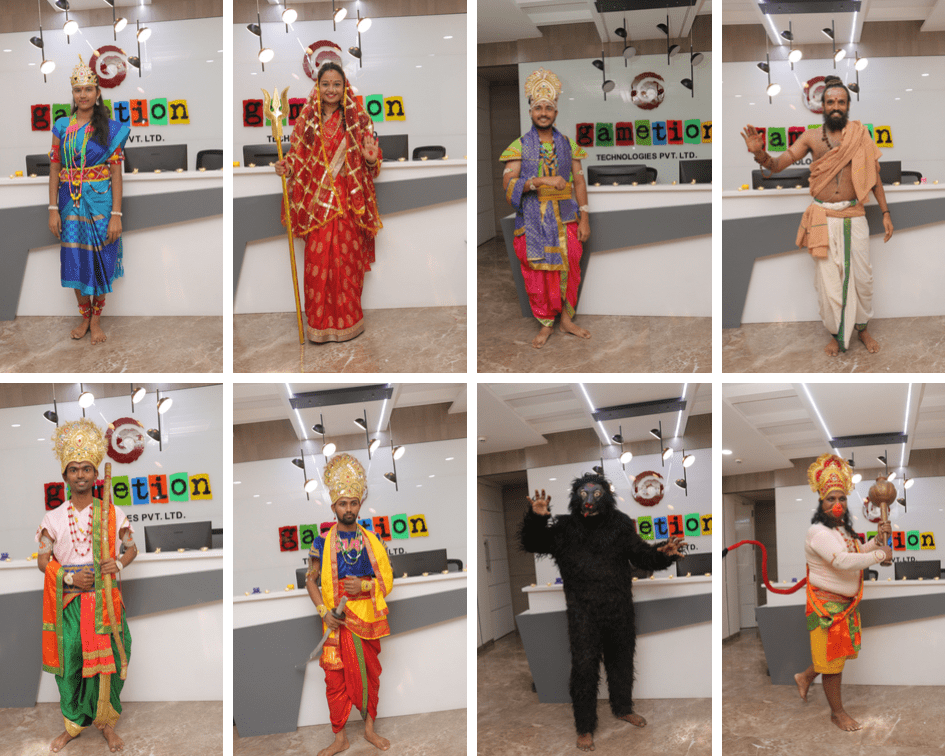 Fellow team members showing their artistic skills with instrument playing, singing, and uniting on the blissful occasion.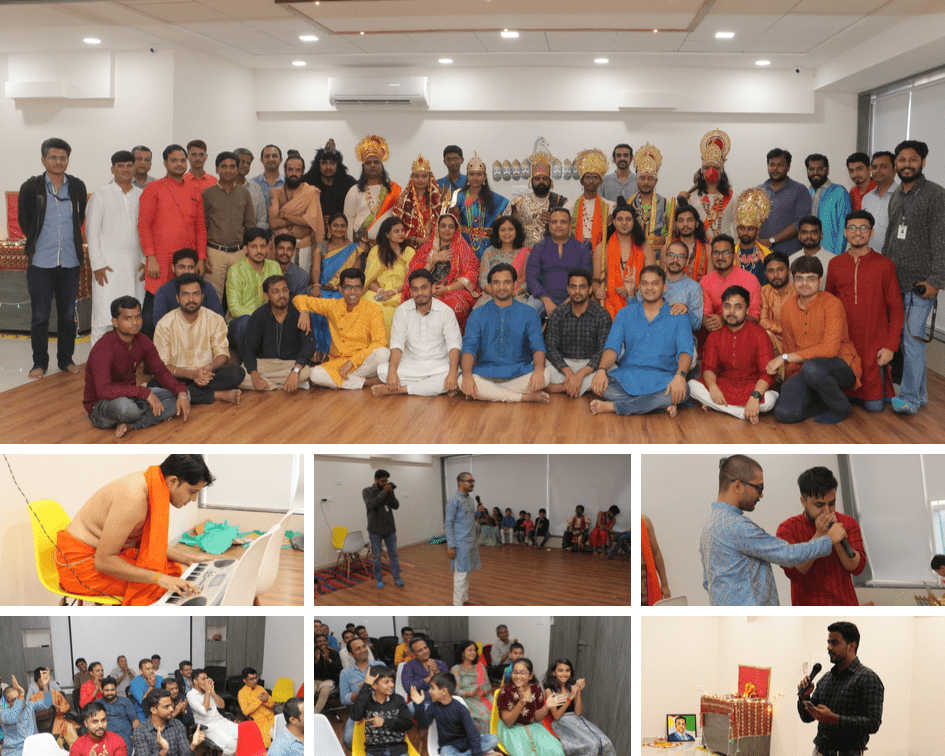 extreme fun in the Garba session with lots of traditional rhythms and melodies.